About Blend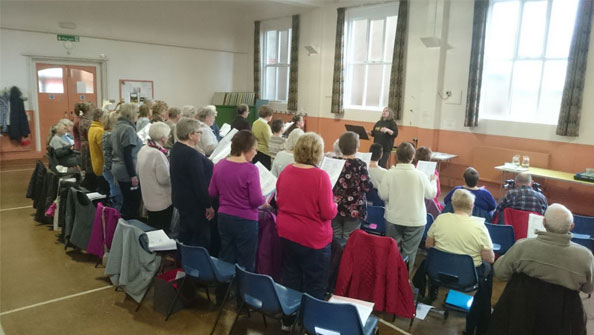 Our story began in September 2011 when the first group opened in Birchington offering a fun and informal opportunity for adults to get together and sing, irrespective of perceived ability!

Blend groups meet on a weekly basis to enjoy the many benefits that singing brings. Our song lists are regularly updated to keep the sessions fresh and always have something for everyone, by way of a broad range of popular songs, in different styles, including those from shows and films.

For anyone who enjoys performing, opportunities come up regularly, as do additional social events. However, the priority and main focus is always our social singing sessions.


Blend adult groups meet weekly in Birchington at The Baptist Church Hall, Crescent Road Tuesday afternoon from 1.30-3pm, in Margate at the Union Church, Union Crescent on Wednesday afternoon from 1.30-3pm, in Ramsgate at The Centenary Hall, Hardres Street on Thursday morning from 10-11.30am and in Birchington at Our Lady & St Benedict RC Church Hall, Minnis Road on Thursday evening from 8-9.30pm.

Our adult groups run on a 'Pay-as-you sing' basis, so if you can't make every week then that's absolutely fine!

We also operate a group for ages 10+, Teenagers and Young Adults that meet weekly during school term time on Thursday's at Our Lady & St Benedict RC Church Hall, Minnis Road Birchington from 7-8pm. This group is for those with some singing experience, designed to enable them to further develop their love of singing in unison and harmony and to enjoy each other's company.

At Blend we do it our way! Why not come and join us?
Katharine & Richard