About Blend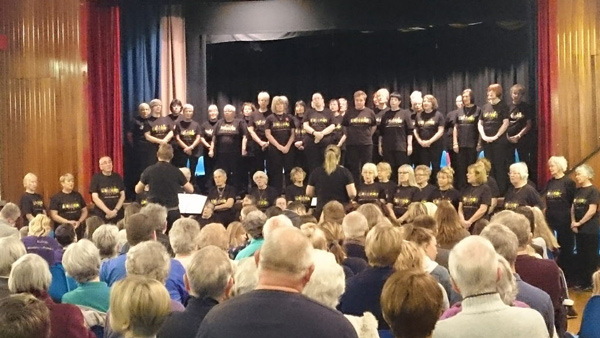 Blend-For Everyone Who Loves to Sing opened its doors for the first time in September 2011 with the mission to provide a fun and informal singing experience for all. It's amazing how many adults particularly, love to sing but for one reason or another don't believe they could be a member of a singing group. At Blend we convince them that they are wrong!

The main focus of Blend is to get together once a week and enjoy a jolly good Social Sing. However, for those that wish to perform there are regular opportunities at different events and concerts.

Our adult groups meet weekly in Birchington at The Baptist Church Hall, Crescent Road Tuesday afternoon from 1.30-3pm, in Cliffsend Village Hall on Wednesday morning from 10.30-12noon, in Ramsgate at The Salvation Army Hall on Thursday morning from 10-11.30am and in Birchington at Our Lady & St Benedict RC Church Hall, Minnis Road on Thursday evening from 8-9.30pm.

We also operate a Social Singing Group exclusively for those with Parkinson's Disease, their friends and family in Margate at the Union Church, Union Cresecent on Wednesday afternoon from 1.30pm-3pm.

Our adult groups run on a "Pay-as-you sing" basis, so if you can't make every week then that's absolutely fine!

We operate a group for younger singers called Teen Blend for ages 10+ that meet weekly during School Term's on Thursday at Our Lady & St Benedict RC Church Hall, Minnis Road Birchington from 7pm-8pm.

Teen Blend is for youngsters with some singing experience designed to help them choose and develop repertoire and continue to develop part and harmony singing abilities.

Blend are immensely proud to be different. We truly are a group for Everyone Who Loves to Sing!
Katharine & Richard
On behalf of Blend - For Everyone Who Loves to Sing